Tucked away just off Raglan Parade is Piccolo, an inviting cafe boasting an open fire, perfect for blustery winter days in Warrnambool. Owners Jon and Olivia Darcy offer an award-winning latte blend, roasted in house. While on the lighter side, it offers a flavour that deepens a few sips in, delivering a satisfying caffeine hit by drink's end. This quirky cafe also offers a cup of 'Mr Darcy' - the house hot chocolate - to match their gorgeous range of sweets! When I stopped by Piccolo had completely sold out of their stock of KeepCups, it was fabulous to see the local support for Piccolo in taking up the Responsible Cafes challenge. On further research Piccolo's community engagement doesn't end with reusable coffee cups; we love that their commitment to social responsibility extends right back to supporting the coffee bean suppliers through to community fundraising activities with customers.
Notable coffee on the Responsible Cafes trail.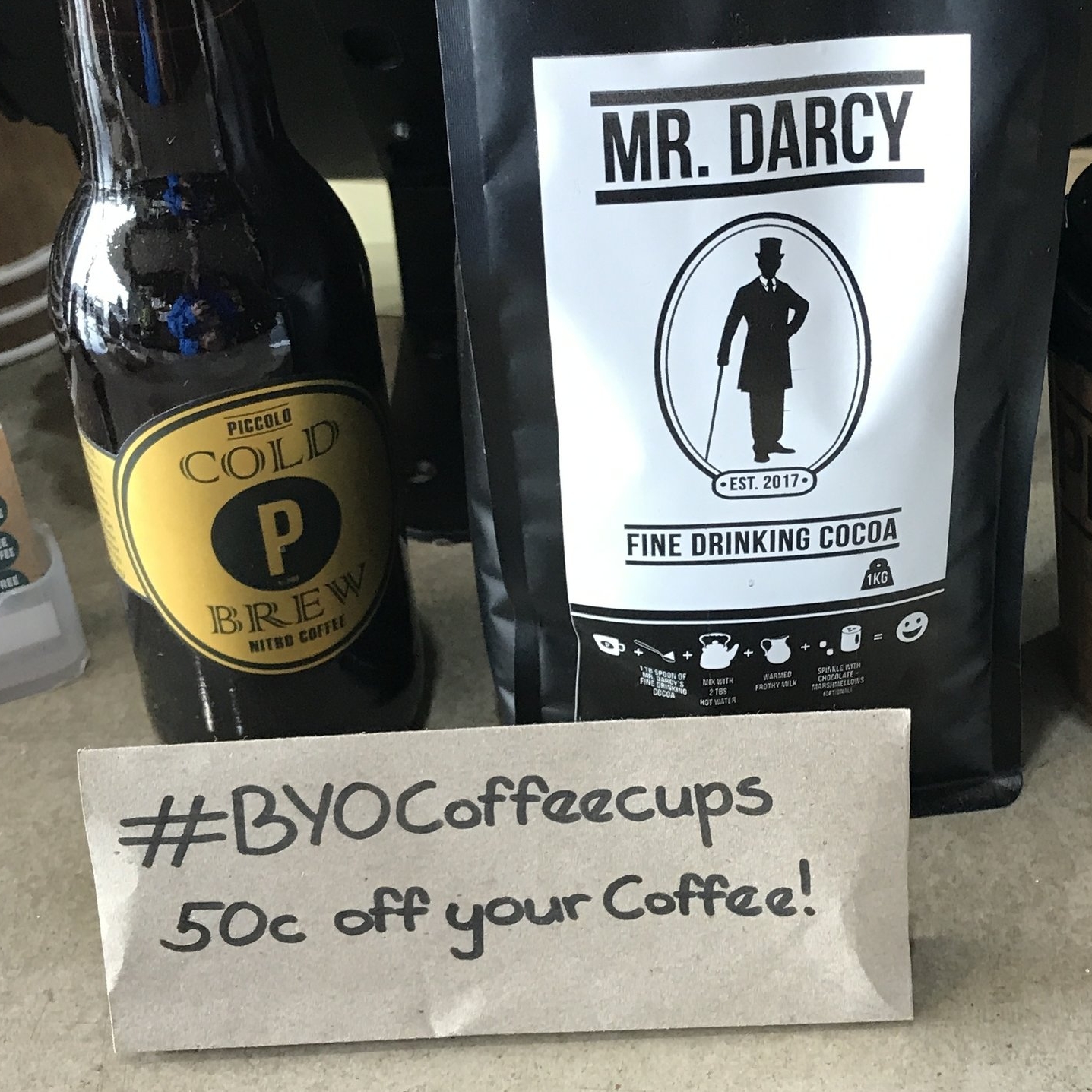 Piccolo offer patrons a saving of 50c when they bring a reusable take away coffee cup and are registered with Responsible Cafes.